This is G o o g l e's cache of http://www.virtual-paper.com/whistler/coastviews.nsf/0/7594f7987b7f1b0088256ad8005bb59f?OpenDocument.
G o o g l e's cache is the snapshot that we took of the page as we crawled the web.
The page may have changed since that time. Click here for the current page without highlighting.
To link to or bookmark this page, use the following url: http://www.google.com/search?q=cache:IKx8wyrM7FQJ:www.virtual-paper.com/whistler/coastviews.nsf/0/7594f7987b7f1b0088256ad8005bb59f%3FOpenDocument+coastviews+%22intel+computer+clubhouse%22&hl=en



Google is not affiliated with the authors of this page nor responsible for its content.
---
The Intel Computer Clubhouse at Moonridge Is Open for Business
by Emily Berk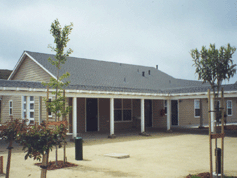 "Any sufficiently advanced technology is indistinguishable from magic." — Arthur C. Clarke
It must have been destiny that led Mandy Clothier to become Intel Clubhouse Coordinator at Moonridge, where she's teaching young people from Moonridge and the rest of the coast to make magic.

Clothier, who has an MED in Educational Technology from the University of San Francisco, and a BA in English Education, had worked as a teacher before she went into high tech at a technical training company. She had just gotten word that the Clubhouse position was hers when she was laid off.

According to Intel, "The Computer Clubhouse is an after-school learning environment where young people explore their own interests and become confident learners through the use of technology."

The Clubhouse at Moonridge is one of about a dozen such venues in California.

In her role as Clubhouse sorcerer, Clothier informally introduces about 50 apprentices each day to a wide variety of extremely powerful multimedia tools which were donated by computer hardware and software vendors such as Macromedia, Adobe, Hewlett-Packard, Autodesk, Corel, Mattel and Intel. The magic-making equipment includes multimedia workstations, a Lego Mindstorms station, a music production studio and a video editing and production suite. "It's not a traditional (a.k.a. "boring") computer lab. It's much higher end," says Clothier.

Although the Clubhouse at Moonridge has only been open since June, the magic is already happening.

"The clubhouse gives kids who wouldn't otherwise have exposure to computer technology an opportunity to play and learn with the latest multimedia technologies," says Clothier. "Not only do they gain technical skills, but more important, they gain confidence in their problem-solving skills. They learn that they can conceive an idea in their mind and then they can go ahead and create it on the computer. And they learn how to create language around what they are creating so they are able to describe their design and implementation process to others. We are helping to even the playing field. These are kids who might otherwise never have access to these tools, unlike many other children in the community who have daily access to computers in their homes."

Off the top of her head, Clothier can reel off dozens of magical moments. Here are some:
* Clothier is taking an evening adult education Spanish class at Cunha. Clothier remembered seeing some patrons composing their statements of their creeds at the Clubhouse. As she sat in class, she spotted the creeds that were created at the Clubhouse on the wall of that language arts classroom. "In beautiful fonts, with bright colors, indistinguishable in appearance from other creed statements from more privileged students, those creeds hung proudly on the wall. Six months ago, no way they'd have looked like that!"

* A volunteer came in to the Clubhouse one day and gave a very short introduction to the use of Macromedia's Flash graphical animation software. "The kids just ran with it," exclaims Clothier.

At first, the young magic-makers experimented with animating colored squares around on the screen. Then, Clothier noticed one of the kids had created a rectangle that seemed to move toward viewers with purpose. When Clothier commented on the rectangle, the child responded, "Just wait. That rectangle's going to become a sailboat."

Lately, the youngsters have graduated from geometrical shapes to skateboarders. With computer animation, you have to start small. It started with just the skateboarder moving across the screen Then, the skateboarder was swerving to avoid a trash can. Then, the skateboarder sailed over the trashcan. And, inevitably, lately, that poor skateboarder is failing to avoid the trashcan. And the consequences of the collision are being animated all over computer screens at Moonridge." Some of the children have realized that Clothier is an avid surfer. Talk is Flash-animated surfers will be next.

When Clothier first opened the Clubhouse, she was arriving to find nearly 50 students at the door. She only had 35 chairs. To ensure that everyone gets access to the equipment, Clothier has divided days into one- and two-hour sessions at which students of different ages can work. Clothier still sees 50 or more students a day, but there are usually only about 20 or so per session.

Mentors needed
Many members of the Coastside community have stepped forward to help the students make their magic happen. Clothier is confident that mentoring at the Clubhouse is a symbiotic relationship. "The mentors really make a difference in the kids' lives. And the kids teach the mentors a great deal as well."

Take 17-year-old Greg Virgen, for example. Virgen, now a student at College of San Mateo, is a Moonridge resident. He volunteers at the Clubhouse for hours nearly every day. "He is a great model for the kids!" raves Clothier. "While mentoring, he himself is gaining incredible technical skills. He's exhibiting a real flair for the technology."

Clothier is seeking more mentors from the Coastside community to help the students learn to more effectively use the tools at their disposal. In particular, she is seeking mentors who can teach her diminutive clients how to use Autodesk's 3-D Studio Max, Corel Bryce, and Cakewalk Sonar. She would also really appreciate if she could find a graphic illustrator who is knowledgeable about how to use a variety of computer-based tools. And, she is seeking mentors who can show children how to put their creations together onto Web pages using programming tools such as DreamWeaver, HTML, Visual Basic and/or C++.

"It would be great if people could commit to mentor for two or three hours a week. But, mentoring need not occur on a regular basis," Clothier added. "Just a visit or two at which you give an informal introduction to a tool is usually all these students need. They are fearless. They are not afraid to experiment."

Clothier is also looking for outlets on the coast where her charges can display their magical creations to the general public.

The Grand Opening of the Intel Computer Clubhouse at Moonridge will be held at the Clubhouse on Saturday, October 6, 2001 from 2 to 5 p.m. Entertainment will include a Ballet Folklorico performance, provided by a local band composed of Moonridge residents. Food and beverages will be Mexican.

For more information, see http://www.computerclubhouse.org/locations/Moonridge/Splash.htm. Or, if you can donate your time or equipment, give the Clubhouse a call at 650-560-4889.