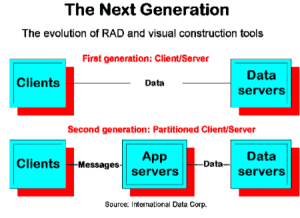 The RAD paradigm becomes more, not less, important as we move from two-to three-tier development. Scott Hebner, IBM Software
Rapid-application-development tools aren't just for pretty GUIs anymore. As RAD takes on partitioned client/server capability, integrators face the challenge of three-tier app development. Here are the tools to help you do it faster.

Solutions Study -- Borland's blend of RAD and Midas middleware lets Midwest integrator Artemis Alliance tackle a $40-million n-tier devlopment project.

When it comes to moving business logic to a middle tier, there are some things that RAD still can't hasten.

RAD Tool Sampler -- This compilation of vendors and tools describes some of the current leaders in the rapid-application development market.