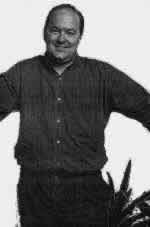 Where there's OLTP, can OLAP be far behind? It shouldn't be. In fact, the latest generation of multidimensional analytical software is a great reason to revisit our database and data-warehouse clients. Here's why and how.
Datamart lntegrator Returns With OLAP
Desktop OLAP has been a lucrative lead in for Maryland integrator CSP. Next up: server bundles.
Like many integrators, Client Server Professional (CSP), a 30 person firm headquartered in Calverton, MD, works hard to stay in front of the technology adoption curve. CSP has built an impressive roster of clients by offering expert services for client/server and OLTP products.
Lately, however, the integrator has been returning to its installed base with a new proposition: front end solutions for data warehouses. CSP's hook is the latest generation of packaged multidimensional analysis tools. Case in point is the multistaged approach CSP is taking with telecom giant MCI.
CSP helped develop a datamart about two years ago for MCI's Arlington, VA based financial information group. It began as a standard Sybase II relational database with custom retrieval tools that CSP wrote in PowerBuilder.
The reports created in PowerBuilder provided substantial improvements over what MCI had been using, but when a new manager joined the financial group last year, he wanted CSP to add open analysis tools.
CSP evaluated many OLAP tools, including a package called Brio from Brio Technology in Palo Alto, CA. Bud Michels, president of CSP, liked it and gave an evaluation copy of BrioQuery Explorer to the manager. "Within days he was building Brio repositories for his team to use," Michels says.
Foot In the Door
And that's no surprise, he adds. After all, the datamart's goal was to give MCI's business analysts a tool for efficiently and effectively analyzing revenue statistics. But to do this properly, they must routinely juggle five or six different factors to uncover patterns, notes Michels. "That's very difficult with a two dimensional spreadsheet or columnar information from a standard relational database."

Brio, however, provides pivot reports that let users slice, dice, and drill down through numerous different variables at the same time.

Moreover, current generation desktop analysis tools like Brio are designed to tie into as many open standards as possible, pulling data from relational databases using the same routines. Because Brio has its own internal data cube, complex analysis can be done quickly regardless of the data source

Other analysts at MCI saw what CSP did for the financial group and wanted their own copies. "A copy here and there of a relatively inexpensive desktop package may not seem like much, but it adds up," Michels says."MCI has hundreds of analysts and salespeople. We sell two or three copies each week." All told, that meant more than 100 copies last year.

With so many new users, CSP is called in to do Brio training every month. That brings in additional revenue and keeps the integrator's foot in the door for new projects. In fact, CSP recently sold MCI a Brio On Demand server to exact data and further optimize it, so that routine queries may be performed faster.

"It's just an evaluation unit, but I know it will impress the socks off the managers at MCI," says Michels. "It won't be long before we'll be installing these $20,000 servers all over the place."

A copy here and there of a relatively inexpensive desktop package may not seem like much, but it adds up.