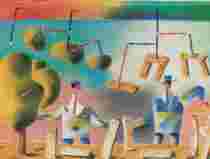 If you're a technical integrator with business expertise in manufacturing, your timing is perfect. Customers are begging for supply-chain-management solutions that meet their needs.
Sell To Top Management

Part of the SCM challenge is being a better business consultant.

You need industry experience as well as technical strength to sell ERP. "We'd like to have more VARs handling our product, but finding VARs with the requisite skill set is hard" , notes Agile Software's CEO Bryan Stolle. "VARs need to have a lot of technological savvy; that's true of any enterprise installation. But the selling complexity is an even bigger hurdle."

"You need to be able to walk through a CEO's door and say, 'I can make your business better, reduce your time to market, and reduce your operational expenses-let me show you how.' To do that, you need more than mere technical know-how. You need to understand how the software fits into and improves that customer's business process:"